When preparing to buy property, you know you're making a significant and high-quality investment. The property you choose and the price is pay is important. If you're selling, you want to ensure that you can trust the process and get the best price possible to protect the investment you have already made. Therefore, one of the most crucial steps in buying or selling a home is to choose the right real estate agent. You need someone who is qualified and can help you seamlessly navigate the market. Instead of just selecting the first name you like from a list of local realtors, you should meet with a few and do your homework. An initial interview will allow you to determine if there is a connection and if your personalities will mesh well during this journey. This interview or discussion period also allows the realtor the opportunity to share their local knowledge and industry expertise with you through their answers.


A good agent will not only be ready to show you their real estate license, they'll expect potential clients to come in prepared with questions. They should always be willing and able to answer your questions honestly. Hesitation in having a healthy dialogue or unclear answers could indicate that they lack the right skills or experience to handle your needs. So, here's a list of questions to ask your Hamptons real estate agent before hiring them. Use this list as a starting point, and add questions that come to mind and are relevant to you.
How long have you been an agent?
Every agent has to start somewhere; new agents can do a good job, too. However, the longer an agent has been helping buyers and sellers, the better they are at knowing how to meet your needs. The more experience an agent has, the more likely they are to anticipate potential problems that may arise. In addition, the longer an agent has worked in the community, the more local knowledge they have, which gives them a better understanding of the market. The Hamptons is a dynamic area with worldwide appeal. An established agent will have the experience and reputation to build an extensive network of national and global connections, which can work to your advantage.
Are you a full-time agent?
This question addresses a variety of potential issues. A full-time agent will be able to devote more time to their buyers or sellers and respond promptly to your questions or concerns. As a buyer, you want someone who is available to show the newest available houses sooner rather than later, especially during a seller's market. As a selling agent, selling your property must be a full-time commitment. If an agent is working another job full-time or is only working part-time so they can ease into retirement, you may end up with someone who is distracted or hard to reach. You need a focused agent who can work around your schedule and is fully available for showings, offers, and negotiations. You may also consider asking about their specific times of availability and if you will be working directly with them or their team. In addition, discuss how they prefer to communicate.
93% of REALTORS® prefer to communicate by text
, but if you prefer to call or email, this may need to be discussed before entering into a contract.
What is your ratio of buyers to sellers?
Some agents are buyer specialists, some are seller specialists, while others have a more balanced roster of clients. An agent who regularly works with both buyers and sellers will likely have excellent insight into the entire process. Their well-rounded experience can help you make quick decisions or anticipate how the other party will react to offers or counteroffers. Asking about their specialty isn't a trick question, and there's no magic number. It's more about allowing you to determine if their specialty or experience lines up with your preference.
In what percentage of your listings did you also represent the buyer?
Follow-up questions are important since they give you a clearer understanding of how an agent operates. Sometimes an agent may truly have the perfect buyer, but if they're routinely representing both the buyer and seller in one transaction, it could be difficult or impossible to represent the best interest of each client. An agent that's only responsible to one party is likely going to work harder to meet their needs and secure the best deal for them.
Can I see referrals from former clients?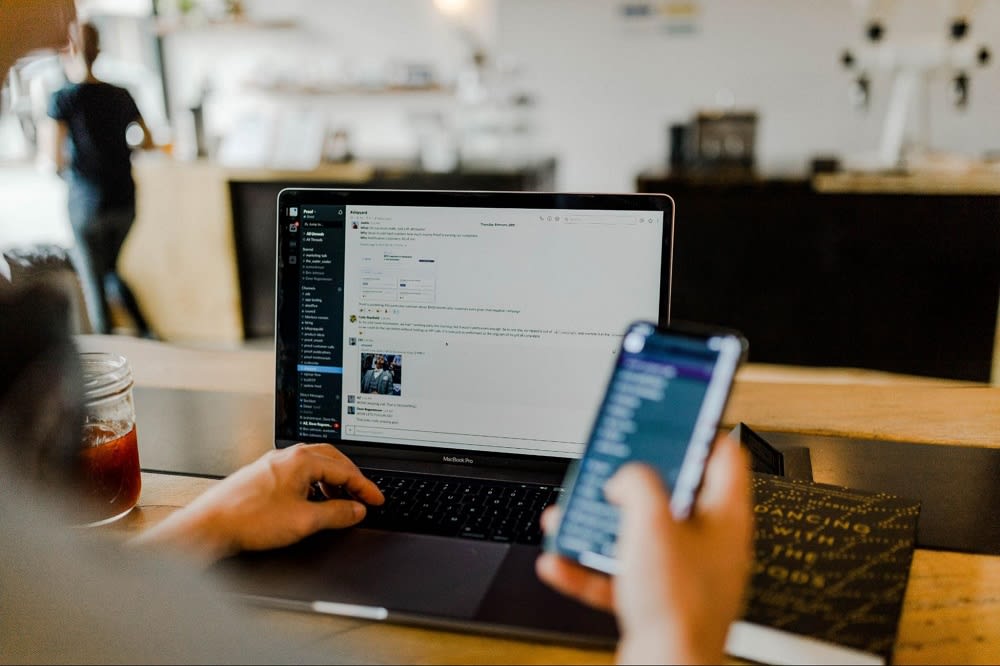 Photo courtesy of Unsplash
An experienced agent will likely have a list of referrals ready for you. If they don't offer it at some point, don't hesitate to ask. Check with a couple of their referrals and ask a few questions. They will help you understand how the agent is once under contract and the strengths they bring to the table. Another way to get a feel for an agent is to read online reviews. Honest and unbiased reviews will help you understand their professional nature and interpersonal skills when you read how others viewed their experience working with the agent.
Can you recommend (XYZ)?
Fill in the blank, but ask the realtor if they can make recommendations for other services you anticipate needing. Whether you're looking for a new real estate lawyer, an insurance agent, a professional home stager, or a general contractor, an agent with a good network will know and recommend the best professional services in the area. If you're looking for a contractor to paint before you list your home or a trusted moving company to pack your belongings, you shouldn't have to vet everyone in the area. When an agent already has a list of the best agencies in the area, it'll save you time and stress.
What is your marketing plan?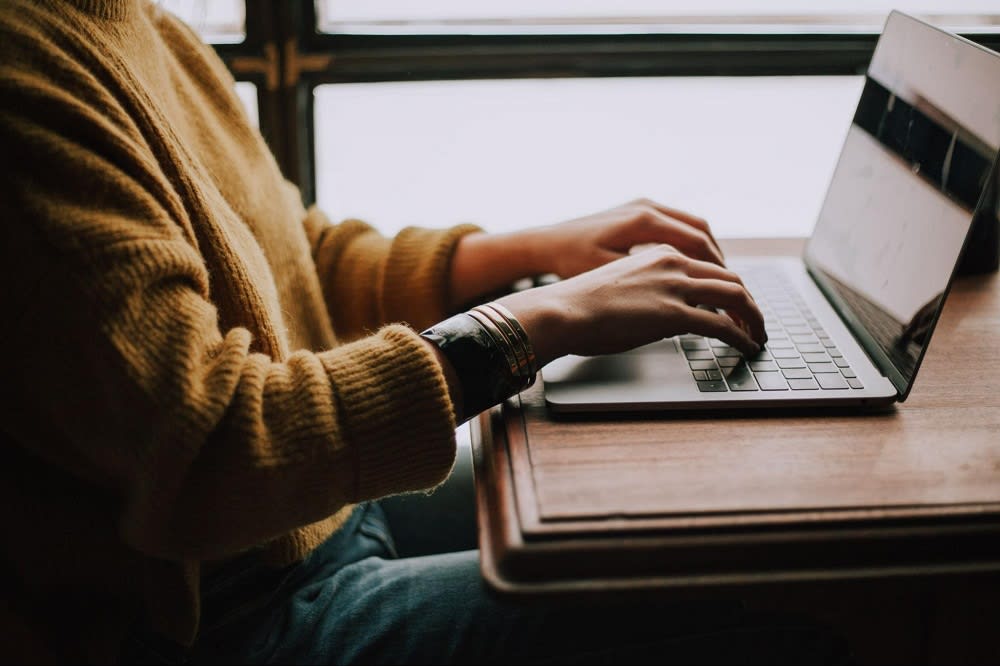 Photo courtesy of Unsplash
As a seller, you need to know that your agent already has a plan to sell your home. They should explain how they utilize:
Social media

Photography/drone photography

Staging

Videos, virtual tours, or 3D tours

Custom websites

Their professional network
An agent's marketing strategy is what puts your home in front of the right buyers, so it needs to be exceptional.
What is your strategy to help me compete as a buyer?
In a competitive market, homebuyers need a strategy, too. This can be especially important for first-time homebuyers or someone not located full-time in the Hamptons. A superior agent will not only have access to premium properties to help you find your dream home, they'll have a strategy that helps their buyer stand out and negotiate an offer that is too good to pass up.
How does your commission work?
Buying or selling a home is a financial transaction for the agent, just as it is for you. It's important that you understand how your prospective agent will be compensated. When selling your home, you expect to pay a fee, but of course, you want to know the percentage of their commission because it affects your profits. The way a commission is structured may vary, but even if a
real estate agent's commission
is negotiable, that doesn't necessarily mean they're the best choice for you. It's important to consider their answers to your other questions before entering into a business relationship with the agent.
How are you different from other realtors?
You need a realtor that stands apart from others, so don't be afraid to ask them what makes them the top agent in the area. Whether they share their local knowledge, tell you about how they sell more properties than any other local agent, or share a list of awards, there should be at least one or two compelling reasons to choose this agent.
Choose the #1 real estate broker in The Hamptons
If you're ready to sell your property or
buy a home in The Hamptons
, Susan Breitenbach has over 35 years of experience in this prestigious market. Spending her childhood in the Hamptons and developing an accomplished financial background on Wall Street before becoming the area's premier agent, Susan has the local knowledge and industry expertise to serve her clients every step of the way. She has worked successfully with celebrities, investors, international buyers, and other high-profile clients to help them find the perfect property to suit their needs. Susan not only understands the Hamptons real estate market trends, she knows how to connect with buyers and sellers, help them navigate
luxury markets
, and build trusting relationships that turn into repeat clients. As the only Hamptons broker to be ranked in the Top 5 in the U.S. multiple times, Susan's impressive track record and list of accolades is a testament to her knowledge, attention to detail, and dedication to her clients. Contact
Susan Breitenbach
to learn more about buying or selling in the Hamptons.