The New York area boasts some of the most incredible scenery and exciting adventures of any state in the United States — and nowhere is the state's beauty more perfectly showcased than in Bridgehampton. A stunning waterfront hamlet located in the town of Southampton, Bridgehampton has become a prime vacation destination for travelers looking to enjoy the good life.
If you are in the market for
Bridgehampton real estate
and are considering purchasing your next vacation getaway in Bridgehampton, this guide will serve as the perfect introduction to everything that the area has to offer. Susan Breitenbach is a Hamptons realtor you can trust to help you find the ideal luxury home in Bridgehampton and show you the best restaurants, attractions, and shops.
Bridgehampton has beautiful beaches
Photo courtesy of Shutterstock
Perhaps the most appealing aspect of Bridgehampton is the stunning beachfront views. A coastal town dotted with many private, pristine beaches, those who call Bridgehampton home can count on enjoying beautiful beaches every day. W. Scott Cameron Beach and
Mecox Beach
are close to Mecox Bay, while patrons of the Bridgehampton Tennis and Surf Club can stop and enjoy Ocean Road Beach, a stretch of coast that features especially appealing scenery.
Bridgehampton generally boasts mild weather year-round, and summer is delightful in the area. The calm, warm summers are the perfect time to get outside and take a walk along the beach or break a sweat with a brisk game of tennis at one of the many private clubs in the area. Plus, as one of New York's top destinations for horse shows, including the famed
Hampton Classic
, Bridgehampton is ideal for those who love getting out and enjoying one of America's most enduring hobbies.
Enjoy delectable cuisine at Bridgehampton restaurants
Make no bones about it; Bridgehampton is known far and wide as one of the top destinations for delicious, fresh seafood. Oyster lovers make day trips to Bridgehampton to indulge in a plate of delectable little bites. Still, among locals, Bridgehampton is equally well-known for artisanal bread, pastries, fresh pasta, and tasty steaks. Here are a few of Bridgehampton's top restaurants, sure to provide an incredible experience every visit.
Almond Restaurant
Almond Restaurant
focuses on fresh, updated French cuisine and market-driven artisanal fare with several locations in New York. The menus change frequently based on the season, so stop in often to enjoy the chef's new creations. A few favorites include:
Curried mussels and lobster lettuce wraps from the raw bar

Korean-style short ribs

Chinese duck salad

Classic escargot
Almond is also well-known for its desserts and revolving selection of delicious sweets. From Boylan's root beer float, garnished with a Danish butter cookie, to sticky toffee date cake, there's always room for dessert when you enjoy an evening at Almond Restaurant.
Bobby Van's Steakhouse
For luxurious evenings out,
Bobby Van's Steakhouse
is just the ticket. Located on Montauk Highway, Bobby Van's Steakhouse has been an area institution since 1969. The restaurant's hours vary by day, and reservations are strongly recommended due to the popularity of this Bridgehampton restaurant.
From chicken wings and steamed lobster to baked clams and Gorgonzola sirloin, there's something to suit every taste at Bobby Van's Steakhouse. Classic steakhouse sides are on the menu, so you can choose to complement your meal with whipped potatoes and crispy fries or charred broccoli and sauteed mushrooms. Eating light isn't a problem at Bobby Van's Steakhouse, with various fresh salads and carb-free entrees on the menu. If you plan a special evening at home and want to prepare some food for your family or significant other, Bobby Van's Steakhouse sells fresh meat that you can cook in the serenity of your Bridgehampton home.
Contact the restaurant in advance to place your order for fresh meat or to make your dinner reservation and prepare for an experience that is New York to the core.
Armin & Judy
A bar, restaurant, and bakery,
Armin & Judy
is a Hamptons institution. Serving Bridgehampton residents every day of the week, Armin & Judy is a virtual fine-dining chameleon with an extensive wine selection and an in-house retail bakery. The menu is inspired by the fresh selections and wholesome cuisine of the Mediterranean and includes locally-sourced Long Island oysters.
On the menu at Armin & Judy are selections such as the Fettucini lamb meatball, steak frites, crispy soft-shell crab, and fried chicken served with hot honey and horseradish slaw. While walk-ins are always welcome at Armin & Judy, reservations are strongly recommended, especially during dinner or peak times like holidays and weekends.
Elaia Estiatorio
Bridgehampton residents who want to discover a truly unparalleled dining experience based around classic Greek fare should pay a visit to
Elaia Estiatorio
, a restaurant founded by the husband and wife team of Chris Boudouris and Sofia Crokos. The restaurant is known for being "a feast for the eyes," focusing on quality above all else. The staff at Elaia Estiatorio prioritizes local ingredients to provide the most authentic experience.
Make your reservation early at Elaia Estiatorio, since this local hotspot fills up fast — and set your sights on luxurious menu options such as the Santorini lobster or the fabulous, always-fresh oysters. Enjoy incredible views from the patio or the impeccably-decorated dining room and relax with this Bridgehampton favorite.
Unwind at a Bridgehampton winery
With the stunning weather and mild weather in Bridgehampton, it's no wonder that many residents and visitors like to enjoy outdoor recreation and activities. Few things are better than an afternoon spent at an area winery. While there are many places around Bridgehampton to enjoy a delicious glass of wine or another favorite cocktail, one winery, in particular, has become a local institution.
Channing Daughters Winery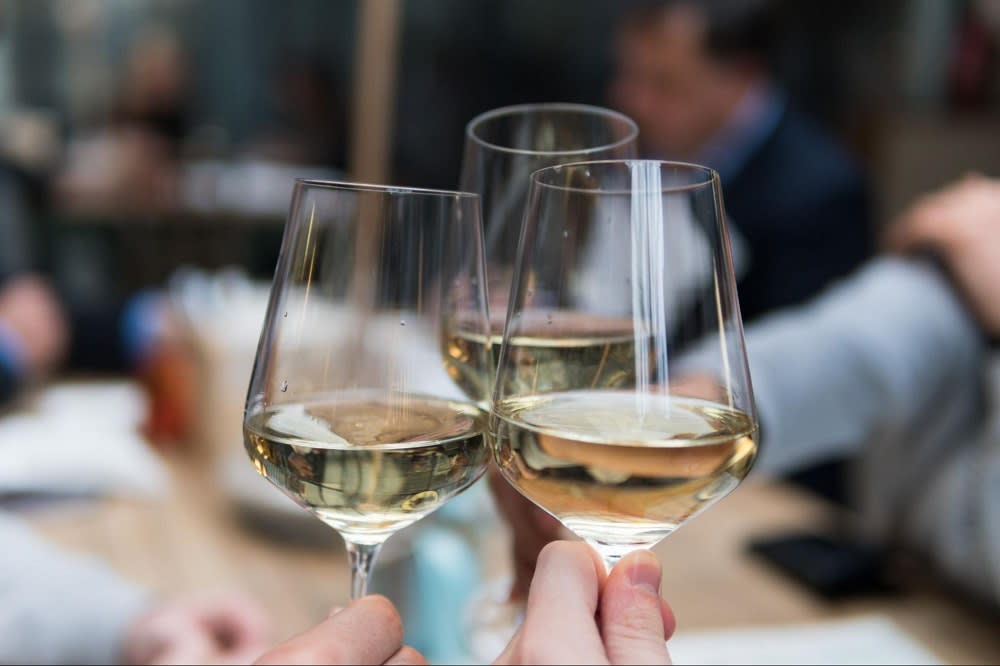 With 28 acres of vines,
Channing Daughters Winery
is one of the most expansive wineries in the Hamptons. The professionals at Channing Daughters grow wine from more than two dozen varieties of grapes, including Chardonnay, Sauvignon Blanc, Muscat Ottonel, and Gewurztraminer. The winery also produces plenty of red varieties, so everyone in your group is guaranteed to find their perfect glass to sip and enjoy.
Channing Daughters is committed to quality, with a dedication to producing the tastiest wines around and ensuring an incredible experience for all patrons and visitors. Plan your visit to Channing Daughters Winery and check out the sculptures from renowned artist Walter Channing, which are included around the grounds. Reservations ahead of time are encouraged, although the tasting room and retail shop are open throughout the week if you want to drop in and grab a bottle of your favorite vino to enjoy at home.
Discover incredible local art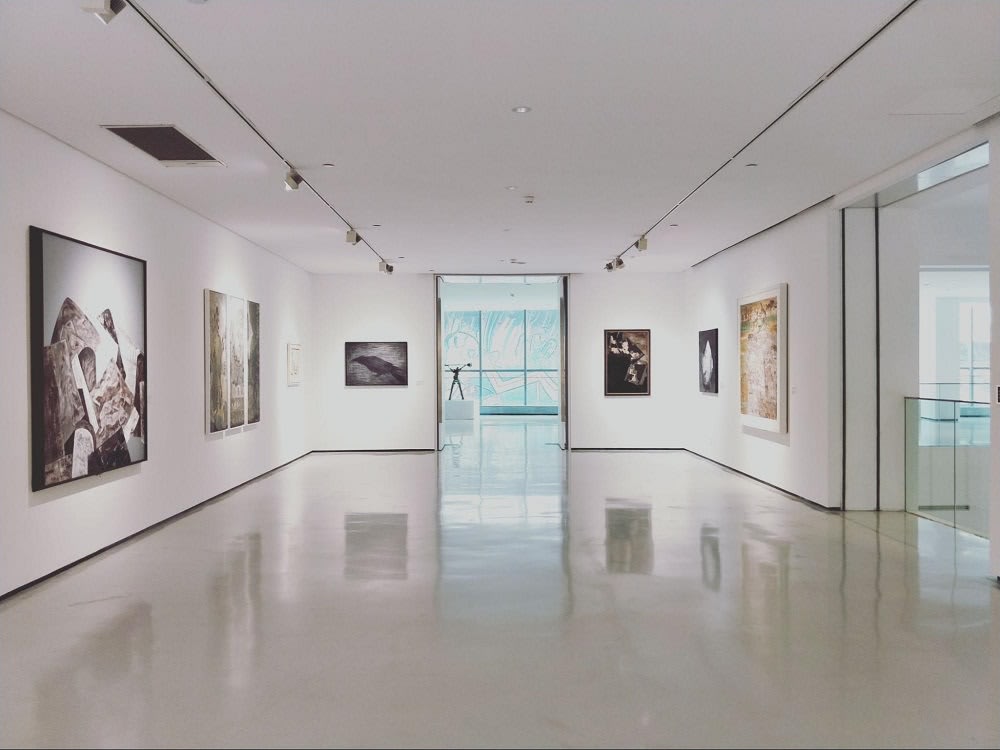 A cultural hotspot, Bridgehampton is home to several established and up-and-coming artists. Pick up a stunning piece of art for your vacation home in Bridgehampton, or simply spend a low-key afternoon in the town. Check out these local art galleries and cultural institutions. They are bound to bring a smile to your face.
The White Room Gallery
Since 2015,
The White Room Gallery
has spotlighted local artists. The gallery has regularly been voted the best area art gallery, with exhibits including everything from painting and mixed media to sculptures and photography. In addition to art exhibitions, The White Room Gallery often hosts special events such as performance art, comedy shows, and theater performances, making this gallery a must-visit for anyone who appreciates the eclectic and innovative.
Southampton Cultural Center
The
Southampton Cultural Center
is a haven for all things artistic and inspirational, from galleries to theater programs. Established in 1985, the center is a non-profit organization that is community-focused and dedicated to enhancing the local art scene. The Southampton Cultural Center is a great way to spend an afternoon with friends and family.
Bridgehampton is a community with charm to spare
If you want to make Bridgehampton your home, turn to Susan Breitenbach. With over three decades of experience buying and selling luxury real estate, Susan knows The Hamptons better than anyone. She has the expertise you need when looking for luxury homes for sale in Bridgehampton, N.Y.
From celebrities to investors, Susan is well-versed at matching her clients' needs to their perfect home — making her the best choice to find your Bridgehampton vacation home.
Contact Susan Breitenbach
to learn more and to get started on your journey to the perfect Bridgehampton vacation property.
*Header photo courtesy of Shutterstock