The holidays are a magical time of the year, and the Hamptons are infused with festive cheer. From incredible light displays to events ringing in the New Year, you will not find a lack of things to do. Whether you are a long-time resident or new to the area looking for your Hamptons home, look at the festivities and activities below to fill your calendar.
Ice Skating
Regardless if you are a seasoned pro on the ice or are stepping onto the rink for the first time, the Southampton Ice Rink has everything you need. This fully covered venue hosts a variety events. From public skating to private lessons, to youth and adult hockey, you will find activites fit for your skills and interests. During the month of December, you can Skate With Santa and admission to this event includes hot chocolate and photos as well. The Buckskill Winter Club might look a little familiar. Tennis center by summer, ice rink by winter. This outdoor, NHL regulation-sized rink is the only one in the Hamptons and is the perfect place to host your winter party. Complete with a clubhouse to warm up with a hot cup of cocoa, this is a must for your holiday schedule.
Holiday Lights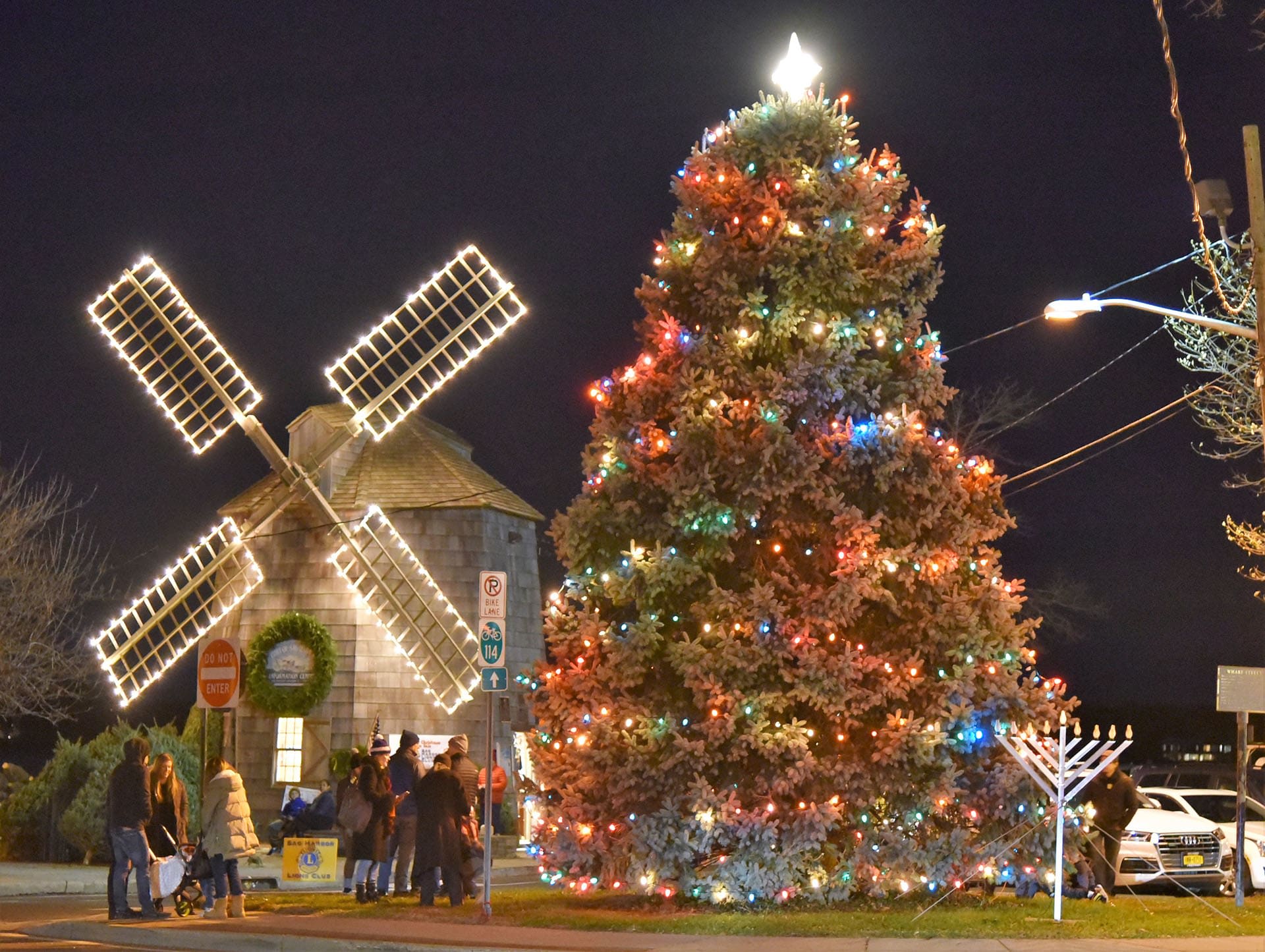 Photo courtesy of Dans Papers
Kick off the holiday season with the Southampton Festival of Lights on November 26th. This festival is complete with an ice carving demonstration, the annual parade of lights, a tree lighting ceremony, and a breathtaking fireworks display. In Sag Harbor, you will find the Sag Harbor Windmill lighting up the area. The annual "Light Up The Harbor" event on December 3rd is a must-see, and you'll even have the opportunity to join the carollers. The Topping Rose House is another destination in the Hamptons for gorgeous holiday lighting and decor. The Insta- worthy grounds and events are a must-see this holiday season.
Cozy Staycations
Not only is the Topping Rose House photoshoot worthy, but is a wonderful place for a little rest and relaxation. The luxurious accommodations are paired with a state-of-the-art spa, cuisine from award-winning chef Jean-Georges Vongerichten, a sunlit library, and of course, a nostalgic fireplace to warm up after a day in the snow. If you're looking for a bit more exclusivity, look no further than the Baker House 1650. This bed and breakfast is tucked away in East Hampton and offers a variety of luxurious amenities within the walls of the 17th-century Cotswold-inspired architecture. Complete with eight gorgeous fireplaces, you will certainly be cozy with your loved ones this holiday season.
New Years Events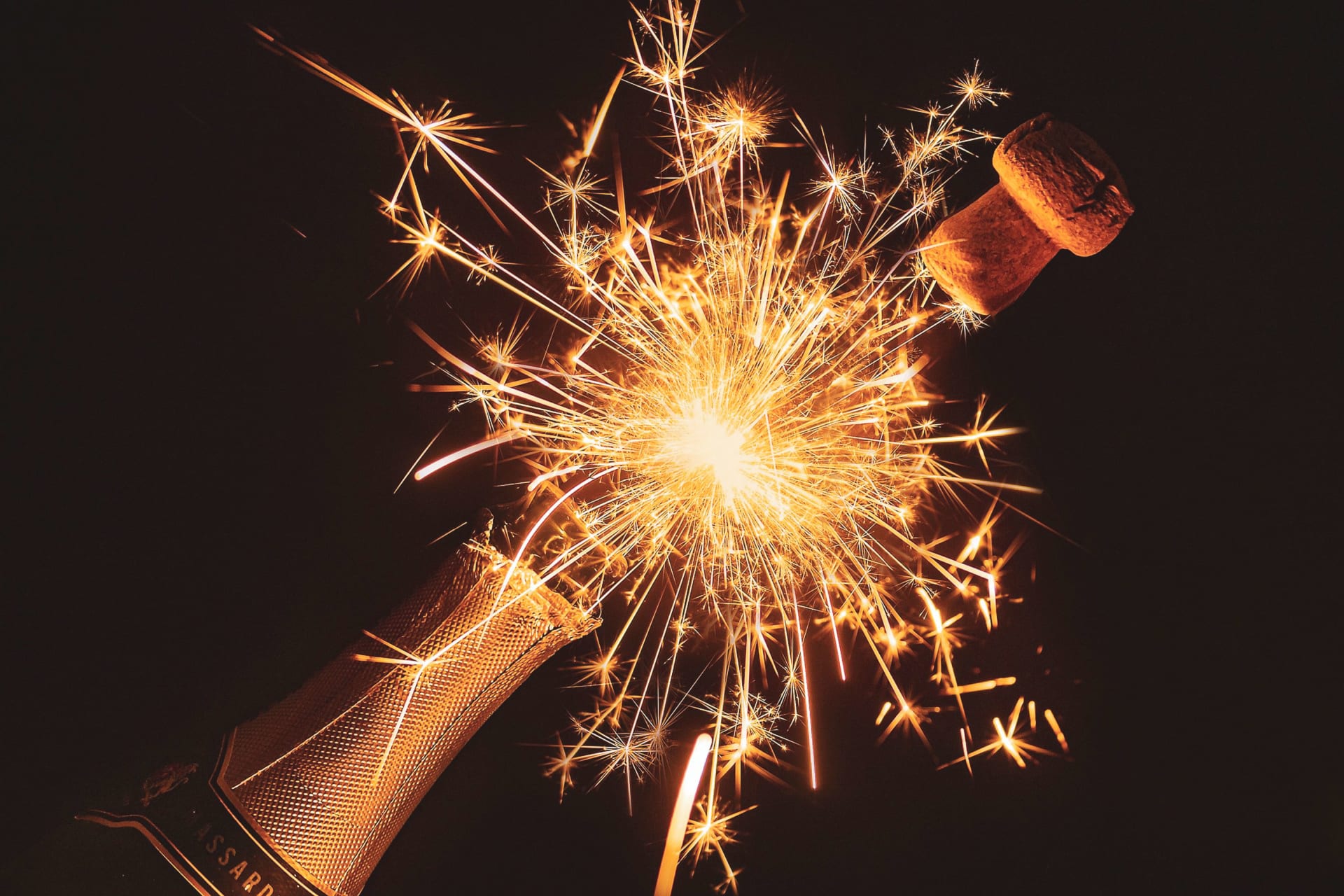 Looking to ring in the New Year in style this year? The Hamptons have a plethora of events to start your new year off right. Enjoy live music, an open bar, and passed hors d'oeuvres at Midnight in Montauk: Gurney's NYE Party. The Southampton Social Club is hosting a New Year's event for the ages, complete with dancing, drinks, and delectable cuisine. Looking for something a little more low-key? Wölffer Kitchen is hosting a four-course dinner featuring Montauk Tuna Tartare, Balsam Farm Beet Salad, and Salted Caramel Cheesecake to name a few of the offerings. Make sure to get your tickets and reservations in advance for your New Years
Season of Giving
Looking to give back to the community this year? The Hamptons Community Outreach is a wonderful organization that serves the local youth, families, and seniors of the community, tending to their basic physical and emotional needs. Over 8000 meals have been delivered, and over 1000 children and 400 families, and seniors are supported by the organization. Check out their site to learn more and see their upcoming events.
Winter Jazz Series
Bringing world-class musicians to the Hamptons, Hamptons Jazz Fest is hosting its inaugural Winter Series starting December 16th and running through May 2023. The lineup includes Jazz, Latin, and World music styles and will be playing at the Southampton Arts Center and Parrish Art Museum. The event also has a 10-week concert schedule during the summer months from July to September.
The Hamptons Welcome You Home For The Holidays
Whether you are looking to stay for a season or all year round, contact Susan Breitenbach. With over three decades of experience buying and selling luxury real estate, Susan knows The Hamptons better than anyone. From celebrities to investors, she is well-versed at matching her clients' needs to their perfect home — making her the best choice to find your Hamptons home. Contact Susan Breitenbach to learn more and to get started on your journey to the perfect Hamptons property to create lasting memories with your family and friends.